For HGV's and Buses: Mobileye Shield +™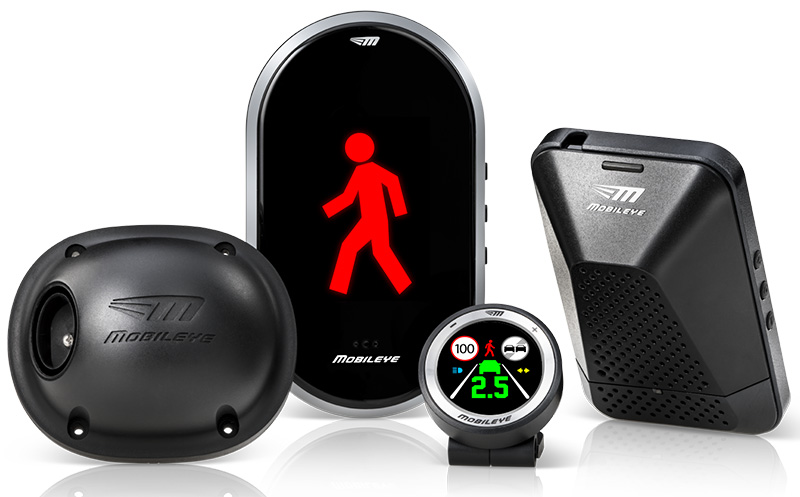 Mobileye Shield +™ is the most advanced collision avoidance system on the market for lorries, buses and commercials vehicles; it can be retrofitted to any vehicle.  It supports the targets of the Vision Zero Initiative.
This revolutionary driver assistance technology enables drivers to prevent and mitigate collisions, protecting the most vulnerable and hard-to-see road users: pedestrians, cyclists and motorcyclists.
The system incorporates strategically positioned multi-vision smart cameras and interior display modules which provide the driver with both audio and visual alerts should a cyclist or pedestrian enter the driver's blind spot.
Unlike rival systems, the Mobileye smart solution uses acclaimed image recognition software to cut down on unnecessary warnings which can desensitise drivers over time. Mobileye Shield +™alerts drivers only if a collision is imminent with vulnerable road users, not inanimate objects.
In addition, this solution can arm fleet managers with critical information as to their staff's driving behaviour. It includes a full telematics system which tracks the lorry or bus and reports all warnings emitted to your fleet management system.