Leading the way in Collision Avoidance Systems
Protecting your fleet, Reducing costs and saving lives.
With an unmatched branch network across the country, ADAS.ie is at the vanguard of Advanced Driver Assistance Systems in Ireland. Distributors for Mobileye, the world leader in ADAS technology, we can now retrofit the latest in life-saving Collision Avoidance Systems in older fleets and municipal vehicles.
ADAS features – such as lane departure warning, pedestrian and cyclist collision warning and headway monitoring – increasingly come as standard on new vehicles, but up until now there was almost no means for Irish motorists and companies to retrofit such features to their existing cars or fleets.
ADAS.ie is the distributor in Ireland for Mobileye, a global leader in Advanced Driver Assistance Systems (ADAS) which help collisions, reduce costs and save lives.
Mobileye's systems are the most advanced on the market, catering for over 250 models from more than 20 car companies. In 2017 Mobileye was acquired by Intel Corporation. With R&D headquarters in Israel, the company has offices in the United States, China, Germany and Japan, and distributors in 48 territories worldwide.  
Car manufacturers like Audi, BMW, Ford, General Motors, Nissan, Tesla and Volvo rely on Mobileye technology in their vehicles. More than 30 million vehicles currently on the road are equipped with Mobileye technology of one kind or another, whether built-in or aftermarket.
Bluechip names whose fleets depend on Mobileye technology to keep their vehicles and staff safe include UPS, Coca-Cola Hellenic, Abbott Pharmaceuticals, Veolia and DHL.
The company is at the heart of global mobility transformation and is collaborating on semi-autonomous driving with many leading carmakers.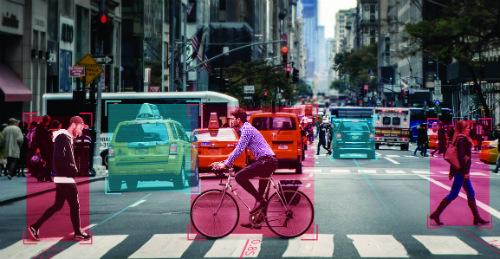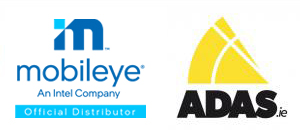 The Mobileye collision avoidance system includes six real-time safety alerts in one convenient unit, which can be installed at any of the dedicated ADAS.ie centres across the country.
The forward-facing camera identifies potentially dangerous situations and provides audio and visual alerts to assist the driver in preventing or mitigating a collision.
Pedestrian Collision Warning
Cyclists and pedestrians are the most vulnerable road users, as they are less likely to be identified by motorists.
Pedestrian Collision Warning provides a visual and audio warning up to two seconds before imminent collision with a pedestrian or bicyclist.
Forward Collision Warning
Among the most common accidents caused by motorist fatigue or inattention are rear-end collisions. 
Forward Collision Warning constantly scans in front of the vehicle, detecting all types of vehicles in your path- including motorcycles.
Leaving a lane unintentionally is a common cause of serious accidents. A fatal collision can occur within a split second.Lane Departure Warning recognises lane markings and detects when a vehicle departs from its driving lane; it identifies when the vehicle starts to drift from its lane without a turn signal, and instantly emits a visual and auditory warning, prompting the driver to refocus his or her attention to the wheel.*The 6 Series System allows vehicles to comply with EU regulation (351/2012) for Lane Departure Warning Systems.
Headway Monitoring Warning
Keeping a safe following distance between your vehicle and the one ahead is crucial. Should the vehicle ahead suddenly brake, a safe gap in distance ensures you can stop in time and prevent a collision. Headway Monitoring Warning issues visual and audio alerts should this distance become unsafe.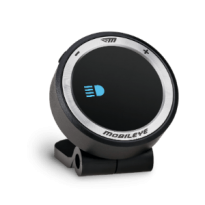 At night, the high beams of approaching vehicles are a dangerous and annoying experience as they can momentarily blind a driver. Intelligent High-Beam automatically lowers and raises the high beams without inconveniencing oncoming or preceding vehicles.*Available only in certain geographical areas
Mobileye developed a speed limit and traffic sign recognition function that keeps you aware of speed limits and signs while driving. Speed Limit Indication can "read" a sign and alert the driver should his or her vehicle exceed the speed limit posted.
*Recognises signs declared valid by the Vienna Convention on Road Signs and Signals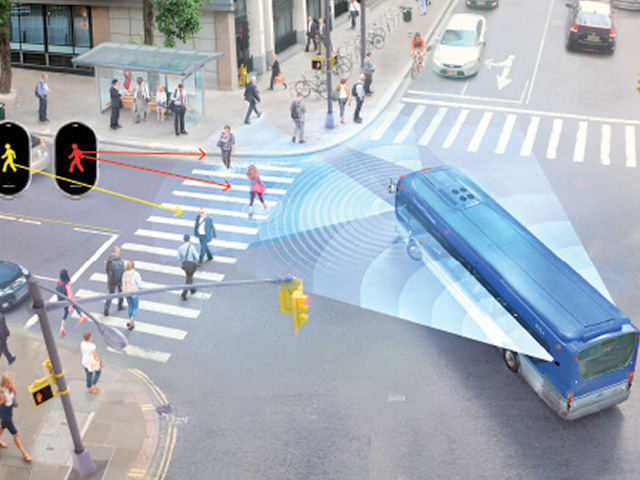 Contribution to road safety
With road deaths in Ireland on the rise this year, ADAS.ie hopes that greater proliferation of this technology will help to reduce accidents and injuries. A recent pilot with Abellio London, a bus
company, found that for Mobileye-equipped buses, avoidable collisions (being those within the driver's control to prevent) were reduced by 29%, and injuries from avoidable collisions were reduced by 60%. Separately, research by Boston Consulting Group has concluded that "30% of crashes could be averted with Advanced Driver Assistance Systems, such as forward collision warning/mitigation, blind spot detection, and lane departure warning."
Contribution to cost savings
For fleet operators, even a minor fender-bender can lead to significant costs. The vehicle must be repaired, and replaced while out of commission. Arranging both the repairs and the replacement vehicle takes time.
Someone from finance has to deal with the financial aspects of repairing and replacing the vehicle – and time is money. And this doesn't take into account dealing with the other party, or collisions involving injury.
In fact, the US Department of Labor estimates that a single collision costs a fleet an average of approximately $1,400 in the case of property damage alone. Where even possible injuries are involved, the costs can be many times greater than this (and up
to seven figures in the case of a fatality).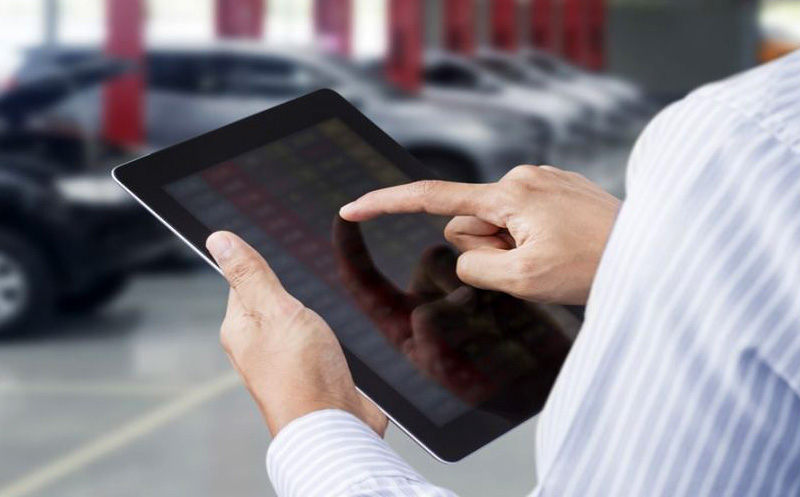 The new Mobileye 8 Connect™ is a unique system that combines collision avoidance alerts with g-sensor data to provide a powerful picture of how your fleet safety is improving. Our platform gives fleet managers concrete insights into drivers' safety-related behaviour, vehicle tracking, and compliance, so you can give your drivers the support they need.