Leading the way in ADAS windscreen calibration
Advanced Driver Assistance Systems are changing the way we drive. More and more we rely on these systems for our safety and security. However, they can only guarantee that safety and security if they are fitted properly, by experts working under just the right conditions and with just the right equipment.
Our expertise at ADAS.ie hinges on the knowledge and experience of our staff and partners, and is backed up by a growing network of specialist centres in Ireland which ensures calibration can be carried out in the safest of conditions, guaranteeing pinpoint accuracy.
Most new cars in Ireland today come with Advanced Driver Assistance Systems, which centre on a camera set in the vehicle windscreen reading the road in front. If your vehicle has one or more of the following features, it is fitted with ADAS:
Adaptive cruise control (ACC)
Adaptive high beam
Glare-free high beam
Adaptive light control
Automatic parking
Automotive night vision
Blind spot monitor
Collision avoidance system
Crosswind stabilization
Driver drowsiness detection
Driver Monitoring System
Emergency driver assistant
Forward Collision Warning
Intersection assistant
Hill descent control
Intelligent speed adaptation
Lane departure warning system
Lane change assistance
Pedestrian protection system
Traffic sign recognition
Turning assistant
Vehicular communication systems
Wrong-way driving warning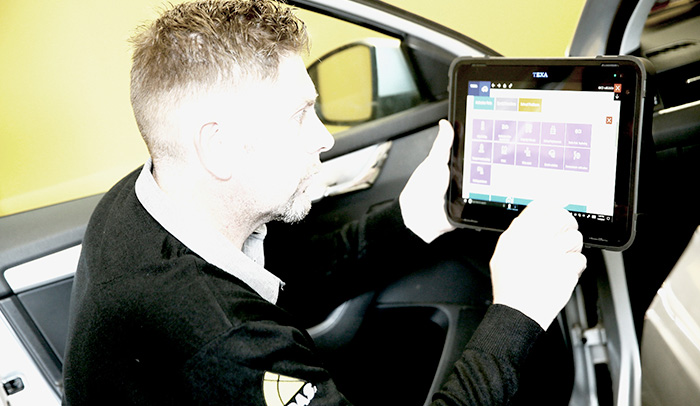 With our multiple calibration systems and the expertise of our skilled staff, who have been trained directly by the manufacturers, we are in a position to calibrate over 80% of vehicles on the road – more than any other provider in Ireland.
In addition, our proprietary identification system allows us to both identify both the precise glass needed and whether the car is fitted with ADAS. This ensures rapid procurement of the glass and a quick, hassle-free experience for the customer when they enter our centre!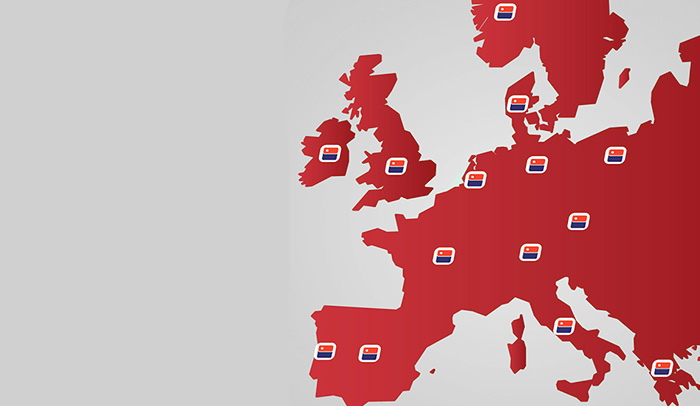 Drawing on the nationwide retail presence of Mr Windscreen, which comprises 18 branches, and the Top Part network, our roll-out of ADAS.ie centres will be the most comprehensive in Ireland. As a partner of the Automotive Glass Europe (AGE) network spanning 17 countries, we are in a position to provide our service right across the UK and Europe.
Avail of our 24-hour service on 1850 512345.