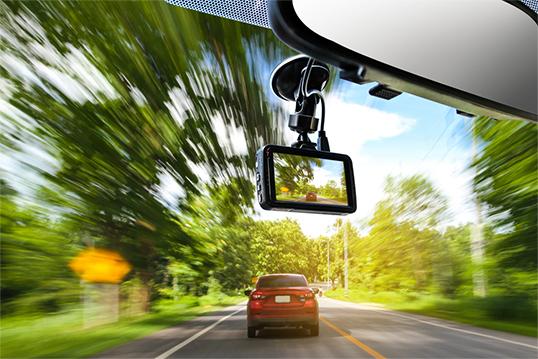 Leading the way in dash cams
As well as potentially reducing your insurance premiums, dash cams offer peace of mind when it comes to disputes over liability in an accident. They also monitor driving behaviour and protect against theft when parked.
ADAS.ie sources from a range of leading brands, providing dash cams to suit your needs and your pocket.  From basic video recording units to models with smartphone connectivity and front, rear and cabin view, you'll find it here.
What's more, you can avail of professional fitment by experts at any ADAS.ie centre across Ireland, ensuring your dash cam delivers optimal performance over many years.

A world leader in video telematics solutions, JIMI offers the most advanced dash cams on the market. Alongside their technological capability, they are also well regarded for their durability and resistance to high heat or extreme cold.
With front and inward cameras recording video at 1080p, support for SD card with up to 32GB capacity apiece, the JC100, for example, provides out crystal clear footage day or night for hours without the need to overlap old video. The built-in G-sensor automatically records and locks footage in the instance of a damaging accident.

The revolution has begun - the new Series 2 dash cams from Nextbase are available now, featuring ground breaking image quality, Alexa and Emergency SOS.
Nextbase is the world's first dash cam manufacturer with emergency response in alerting paramedics to your location along with your medical history and blood type in the unfortunate event of an accident.
With a continued focus on image quality and ease of use, plus revolutionary new safety features, Nextbase further cements its status as one of the world's leading dash cam brands.